The Alabama Shakes Boys And Girls
Out of nowhere, the record to beat this year is clearly the Alabama Shakes "Boys and Girls". From experience, I can say we cannot stock this record quick enough. The vinyl, the CD, fly off the shelves at an astounding rate, and the band's name is on the tip of everyones tongues. But why? Well, to put it plainly, in an age of image-based pop stars, complex side projects and an increasing meshwork of styles and genres colliding, this is, at its core, just a fine rock and roll record. Its got a hard blues swagger, it has a garage band idealism and looseness, and it sounds fun, mainly because the band had fun making it. From the lead off track and first single, "Hold On", with its overtones of a teenaged White Stripes and its jangling guitar riff, through the heartfelt closer "On Your Way", it is a record that doesnt aim to reinvent the wheel, morph the sonic landscape or change the world: its an album that wants you to tap your toe, swing your hips, and aims to raise the temperature of the room for a moment. It's an ambitious and fun summer disc, and one worth the hype.
Jack Kerouac The Sea is My Brother
Dubbed his "lost novel," The Sea is My Brother lay hidden away in Kerouac's archives for over sixty years before being published just last year. It is the story of two strangers, Wesley Martin and Bill Everhart, who meet in a bar in New York City and set forth on a road trip to Boston in order to ship off to sea. They seem an unlikely pair at first, Everhart being an Assistant Professor of English at Columbia, and Wesley a recently disembarked seaman ready for his next trip with the Merchant Marines. Nonetheless, Everhart is charmed by Wesley's wayward lifestyle and seizes the opportunity for adventure. The story is full of self doubt, male companionship, frivolousness, literary and political conversations, and of course, the lure of the open road, or in this case, the open sea. The Sea feels as though it begins at the completion of one journey and ends at the commencement of another, but it leaves one with a glimpse of hopefulness and a certain encouragement in taking risks and letting go.
Fig's Five Favorite Items In The Store:
1. Egon Schiele – A really wonderful collection of the Austrian artist's macabre and often vulgar paintings. Edited and with commentary by Simon Wilson.
2. The Library of America: Philip K. Dick – Features four of Dick's novels in one volume, all written in the 1960′s. If you've never read anything by this science fiction master, this is a great place to start. If you're already an expert, read them again!
3. Fannie Farmer Cookbook – Originally published in 1896 as the official Boston Cooking School Cookbook, this is a must have for any would-be or practiced chef. Features everything from basic to gourmet, wine suggestions, tutorials on ingredients and kitchen appliances, measurements, and much more. A classic!
4. Music that Changes the World – David Lynch curated this special collection of vinyl to benefit The David Lynch Foundation. It features music by Iggy Pop, Donovan, Tom Waits, and more, and also includes a beautifully illustrated 42 page booklet with an introduction by Mr. Lynch. Official Press Release here.
5. Record Store Day Tote Bags – Canvas bags that are perfectly sized to carry your vinyl home. Much sturdier, and better for the earth, than those pesky plastic bags.
BOB DYLAN AND THE BAND: 'THE BASEMENT TAPES'
It's the stuff of music legend now. After his 1966 motorcycle accident, Bob Dylan retreated from the public eye, moving to upstate New York and retreating from his 'spokesman for a generation' label. His former backing group, The Hawks, soon to be the Band, were lving in Woodstock. Together, in the basement of the Band's famous house, Big Pink, Dylan and company jammed on over a hundred songs. It was loose, informal, silly, drunken fun, and anything made the cut. Dylan introduced the band to older folk and country, the Band taught Dylan about blues and R and B, and such classics as "I Shall Be Released" and "This Wheels On Fire" make their first appearances here. For every moment of gravitas or wisdom are two of silliness and abandon. This is an exercise in bizarre Americana, of pulling up traditions by the roots. Never intended to be put on the market, the tapes were heavily bootlegged by Dylan fanatics, and were finally officially put out in 1975. They are essential. Moments of quiet frailty rub up against big dumb bravado and the entire thing seems effortless. A masterpiece.
-Phil
EDWARD SHARPE 'HERE'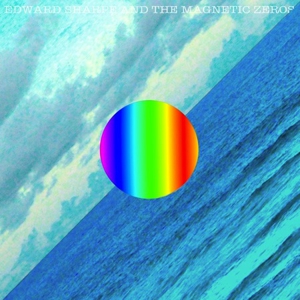 The odd, gloriously, epic, silly, brash and wide-eyed Edward Sharpe and the Magnetic Zeros are back with another offering of weird, 60s tinged art-pop. There is no "Home" on this new record, no instantly catchy single that will get mainstream pop radio play. What there is instead is a series of quiet hymns, sentimental sing-alongs, odd scenes cut from some borderland carnival in 1886, cultish exuberance, and harmonies that sound like they're outtakes from a great lost album by The Band. One of the best new albums of the year, and a large leap forward from their first record.
-Phil
NICK DRAKE 'DEMO COLLECTION VOL. 1′
Featuring a gallimaufry of songs from the ever elusive Nick Drake, this collection of demos is a rare find from the late folk genius. The record itself bears no markings, a true representation of the stripped down stylings of a lone musician and his guitar. Listen to this album on an early morning or into the wee hours of the evening and you'll find yourself swept away in its languid and mournful melodies.
-Fig
SONNY ROLLINS 'SAXOPHONE COLOSSUS'
Released in 1956, Saxophone Colossus is Sonny Rollins at his peak: freewilling, swinging, funky and untamed. A mix of influences, ranging from island music to Brecht and Weill, mesh together in a cocktail of pomp and soul. Having the legendary Max Roach on drums doesn't hurt, either. It is nearly impossible to listen to St Thomas and not tap your foot or make ridiculous jazz hands. Surely one of the jewels of the extensive Rollins discography, and one of the most fun and footloose jazz albums of the 50′s.
-Phil
DR JOHN 'LOCKED DOWN'
'The king of New Orleans funk, stomp and soul teams with Dan Auerbach of the Black Keys to make the oddest, murkiest, and most seductive record of the year so far. Steeped in muddy production of rumbling drums, squawking keyboards and a seemingly endless chorus on backgrounds, this album is for a party in Twilight Zone, with the elder statesman formerly known as Mac Rebennack as MC. The Night Tripper growls, leers and struts through "Revolution" and "Big Shot", the best one-two punch of the year, with a wicked grin and a sly wink. One of the coolest records of 2012, hands down.'
-Phil